 A Local Yardville Heating Contractor & Air Conditioning Expert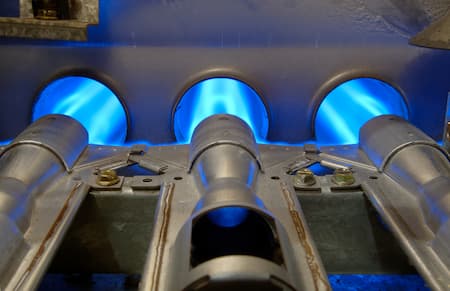 To obtain maximum energy efficiency, your air conditioner or heating system should be functioning at its best year round. This means the units are tuned up and maintained when and where necessary.
The duct system in the home or commercial building should be in equally good repair. It does no good to heat or cool the air when it's leaving the system through a crack or hole in the ductwork. Ensuring your space is receiving the air your unit is producing maximizes energy efficiency and improves the functionality of your other equipment. Whether it's repairs or maintenance, Steele Mechanical, LLC is ready to help you ensure that your heating and air conditioning system is brought to peak performance and stays that way.
Quick response to emergency calls
Quick diagnosis and repairs
Advanced tools for efficient service
Highly skilled technicians
EPA certified
Commercial and residential HVAC contractors
24 Hour Emergency Heating & AC Repairs In Yardville
Day or night, you may need to find a Yardville heating and air conditioning company who is ready to meet your emergency repair needs. Our heating repair contractors are ready to help 24 hours a day.
Our technicians are highly skilled professionals who can work on your boiler, heat pump, furnace, gas heating, or radiant heating system. If your heater needs replacement, we can help you find and install the right equipment for your home or commercial business in Yardville.
Air Conditioning Tune-Ups In Yardville
When the temperature rises to the degree we're all uncomfortable with, all the air conditioning systems will begin to be used to cool off and dehumidify the indoor climate. Before the season change, it's important to have your air conditioning system tune up done. You'll want to try and schedule yours before you need to turn it on if at all possible. This way it runs well throughout the season.
Even if it's mid-season, a tune-up should still be done if it hasn't been done this year. If you want to depend on your AC equipment and ensure it lasts as long as it should, call Steele Mechanical, LLC for maintenance service today.
If you are looking for a professional Yardville heating contractor or air conditioning company, then please call 609-259-3210 or complete our online request form.