 HVAC Zone Control Systems Offering Optimum Indoor Comfort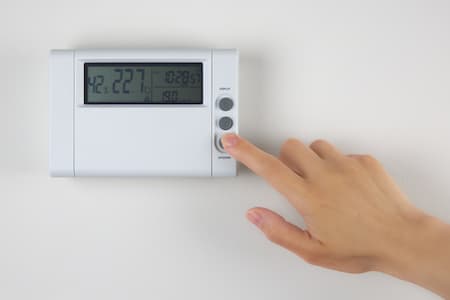 For the best HVAC zone control services that New Jersey has to offer, call on Steele Mechanical, LLC. Have you ever considered keeping one room in your home cool and another room warm based on the unique desires of particular family members? Have you found that one area of your property is harder to keep comfortable than another? Luckily, our heating contractors have the solution for you! We are adept at designing and installing zone control systems in New Jersey that allow you to choose the comfort level of each area of your property.
In every service that we provide, our heating contractors seek to provide our customers with unique solutions to their home comfort needs. HVAC zone control systems are the optimal way to make certain that every area of your property is customized to your family's needs. With our help, you can substantially improve the comfort that you enjoy within your residence.
Call Steele Mechanical, LLC today if you are interested in designing a zone control system for your New Jersey home. Our polite and knowledgeable staff would be happy to take your call and answer any questions that you may have. We can schedule your consultation today!
HVAC Zone Control Lets You Easily Control Your Heating System
If you've lived in New Jersey for any amount of time, you know just how chilly our winters can get. Sometimes it can be tough to make sure your entire home stays comfortable during the year's cooler months, but even more so when one family member actually prefers the cool air while another can't sleep without feeling the warmth of a heater. The solution to this issue is an HVAC zone control system in your home. Steele Mechanical, LLC can install this system to give you the power to control multiple parts of your home's heating unit to give warmth to some while letting others enjoy the chilly winter air.
Keep Your Air Conditioning Bill Low With Zone Control
There are many reasons why it could benefit you to install an HVAC zone control system on your property. Rooms with south-facing windows can heat up a great deal during the summertime, meaning your air conditioner needs to work harder to keep the space cool. Because heat rises, second-floor rooms are also hotter during the summer months, which could rack up your cooling bill. Even if your home doesn't overheat under specific conditions, particular family members may have unique comfort needs that a home without an HVAC zone control system couldn't provide them.
We want your family to be as comfortable as possible year-round, and if the installation of an HVAC zone control system could offer that optimum comfort, give Steele Mechanical, LLC a call today. Our team is experienced in HVAC services of all kinds, from HVAC zone control system installations to boiler repairs and more.
If you would like an estimate for heating and air conditioning zone control systems in New Jersey, please call 609-259-3210 or complete our online request form.