 Top 4 Reasons To Get A Programmable Thermostat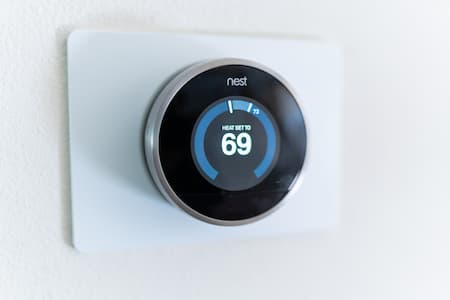 Programmable thermostats aren't just becoming popular with New Jersey homeowners, they're becoming the new norm. This really is the new standard for homes these days.
Of course, there are a number of reasons why this is a good idea and why so many homeowners are making the switch. Find out for yourself why you'll probably want to quickly call in a heating and air conditioning company to take care of this for you.
How You Can Benefit
So how does all of this help you? Why should you care about or even consider a programmable thermostat?
The main reason homeowners make this switch is because it makes your system more energy-efficient. Since you can more easily adjust your HVAC, and even alter it remotely, you can make your system work smarter, not harder. This saves you money each month with your energy bill but also makes your household more Eco-friendly.
Being able to set your thermostat and maintain a consistent temperature is easier on your heating and cooling system. That means it will last longer plus you're not as likely to end up needing heating repairs.
You'll be able to spend less time thinking about and adjusting your thermostat. Know the old term "set it and forget it?" Well, that certainly applies here. Your smart thermostat can take care of the work for you.
What many homeowners appreciate is finally having a consistent temperature throughout the home. No hot and cold spots or times when the temperature drops off too much. The best part is you can maintain this consistency all year long.
If you're in the market for this type of work, give Steele Mechanical, LLC a call. We're the team to trust for projects like a programmable thermostat for your New Jersey home.
You're going to enjoy all the benefits that you now have because of this new component to your heating and air conditioning system. It will make things more efficient and that means money right back in your pocket.